Parametric connector for 2.54mm pins
This model is a parametric connector (male, female and locking thumb) for 2.54mm pitched pins. 2.54mm is the most common pitch for pins, like these: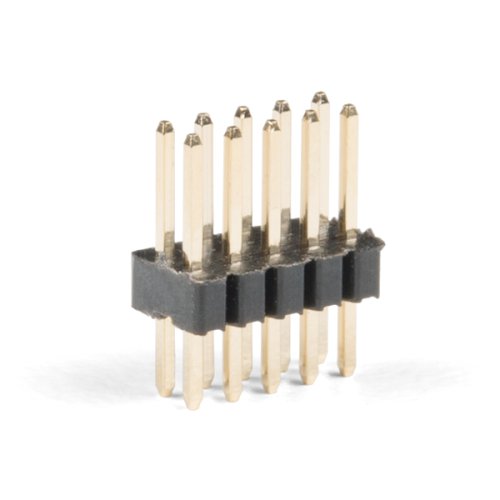 Why would you want a parametric connector or being able to print such connector?
If you use a board with very large connections (like 2 x 11pins in a row), and those going to different sensors, you'll end up with either independent female connector and a mess of cable when you need to plug these on the male pins. Also, usual female connectors don't have any locking system preventing disconnection when pulling on the cable.
So the model below allow to generate any form of both male and female connector (understand: not rectangular shaped, you can finally make Tetris like connectors!), with an additional locking system preventing accidental unplugging.
It's able to generate this kind of connector:
Female
Male
Locking lip